IT Compliance to Keep Business Protected
Developing governance risk and compliance (GRC) cyber security policies, process documentation, and ensuring your staff are following them can be an exhausting task. Doing this for multiple frameworks or regulatory bodies can feel nearly impossible without a full time IT compliance officer.
GRC basically covers how an organization strategizes their IT endeavors, ensuring proper protocols are followed. A well implemented and complete GRC architecture groups all business-related risks, rules, and information into one foolproof strategy while including all the company's stakeholders in the process.
With Cyber Guards Managed GRC services, we write tailored policies and process documents for you. We also ensure that your staff are following these policies through our continuous compliance checks.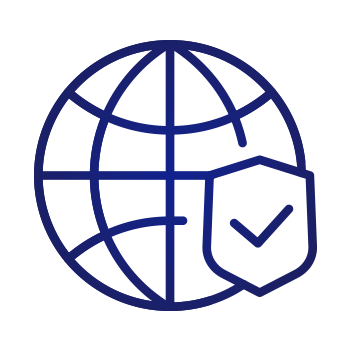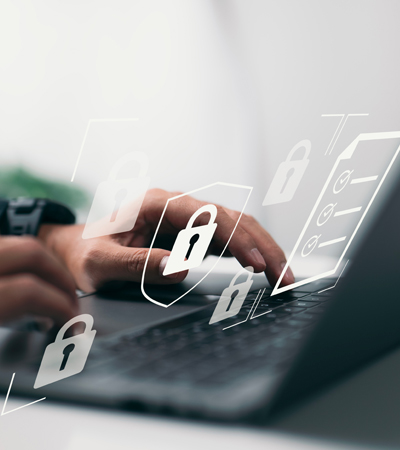 Benefits of GRC as a Service
GRC as a Service (GRCaaS) allows you to easily align to and measure your progress with industry recognized frameworks or regulatory bodies, leading to shorter audit periods and faster time to certification.
To save your team time, we also respond to client security assessment questionnaires and manage your risk from third party vendors and partners. As such, we also customize solutions to your specific needs. GRCaaS is right for you if you're:
New to IT security or compliance.
Looking for a fresh set of eyes to assess how secure your data is.
Updating your compliance and cyber risk profile.
In need of more resources and personnel to keep up.
Our solutions help you manage risks, false identities, and threats across the organization with automated tools like analytics and machine learning. You can unify risk and control user activities on a common technology platform, leveraging continuous monitoring to help in your decision-making.
Comprehensive IT Compliance Assessment Approach
There are many different areas that you may need IT compliance for following protocols for Sarbanes/Oxley, PCI, HIPAA or others. Most standards fall into one of the following categories. As such, our team of experts ensures you pass all compliance assessments and are up-to-date with industry standards if you're diligent with these:
Disaster Recovery: It's imperative to have a sound process to restore backups. Disaster recovery standards reduce downtime, ensuring continued productivity and revenue flow.
Data Loss Prevention: Data loss can be devastating. Effective compliance standards can help to protect backups, recovery, and redundancy.
Access and Identity Control: This is used to define authentication and authorization rules.
Control over Data Sharing: It's important to have strict control over data sharing, not just with the public, but with staff and customers as well.
Incident Response: The timing by which you respond to mitigate, report, and investigate a data breach is crucial.
Protection Against Malware: Installing antivirus and anti-malware protects from malicious code. All standards generally require it across servers and user devices.
Monitoring and Reporting: Businesses will be open to persistent threats if you don't create reports and monitoring procedures for admins to use regularly.
Key Features of GRC as a Service
Maximize Efficiency with a Complete Governance Risk & Compliance Assessment
Shifting governance, risk, and compliance from spreadsheets to a next generation platform managed by Cyber Guards will help your team keep up with regulatory requirements and help you measure your cyber security program, so you can improve every day!