Comprehensive IT Awareness Training
The goal of cyber security awareness training is to turn end users into human firewalls! Continuous, digestible training lessons will help your staff identify and report potential scams and hacker activity aimed towards the business.
Additionally, this also helps users identify threats as they browse the internet for resources. End users are our last line of defense, so we have to make sure they can protect the business when the time comes!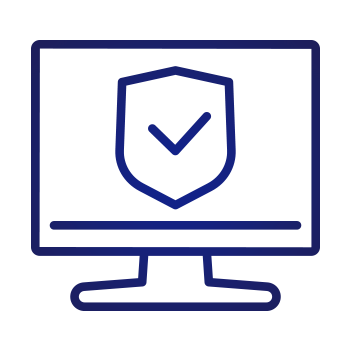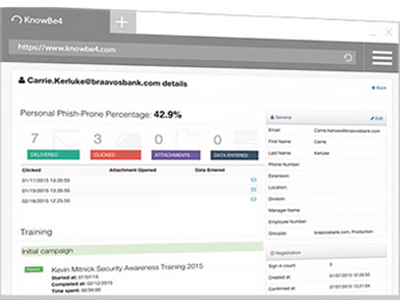 Customized Employee Awareness Training
Cyber Guards Managed Cyber Security Awareness Training consists of a highly tailored program that delivers cyber security teachings in an entertaining, memorable fashion that keeps users engaged.
With our ongoing risk assessments and penetration testing, on average, our clients go from a 27% phishing email click rate or higher to less than 2% over just 3 months.
Benefits of Cyber Security Awareness Training for Small Businesses
Our programs are designed for all knowledge levels to train your staff on how to recognize suspicious activity. In addition, employees learn preventative measures to help your company avoid a costly breach or accidental data leak.
Cyber security awareness knowledge.
Email, password & phishing protection.
Defense against online threats.
Avoiding identify theft.
Help mitigate corporate account takeover.
Protect data records & retention.
Learn the essentials of social engineering & more!
Key Features of Our User Training Program
Employee Awareness Training is Key
Your company's data is valuable and online threats never stop. As such, it's vital to offer awareness training and perform penetration testing continuously. We will determine your company's level of accomplishment in infosec policy, processes and procedures. Additionally, we offer visibility into your entire organization's strengths and weaknesses, as well as the guidance needed to form of a strategic roadmap to keep bad actors out!