Improve Threat Detection & Expedite Response
Extended Detection and Response (XDR) provides analysis, visibility, and response across the Cloud and individual networks. Detection and response include real-time, as well as continuous monitoring used to detect and analyze potential threats. The system then uses computer automation to contain and remove those threats.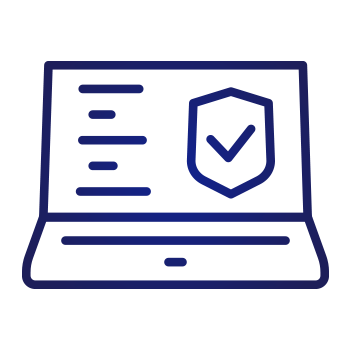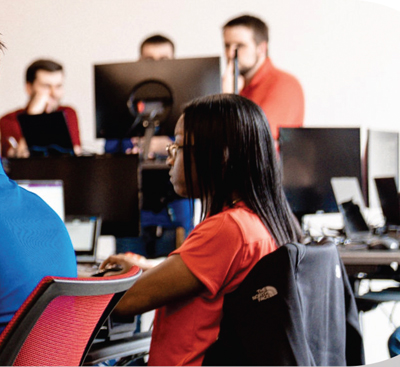 How Does XDR Work?
XDR solutions are a proactive way to take on threat detection and response. It increases visibility and access across all data points, including network, Cloud, and endpoint. It also applies automation and analytics to help detect today's increasingly sophisticated threats. Some things teams can do with XDR include:

Increase the productivity and effectiveness of your team.
Maximize cybersecurity investments.
Proactively identify sophisticated threats quickly.
Track threats by source and location within your business.
Wrap up research investigations efficiently.
XDR platforms enable companies to prevent online attacks and, in turn, strengthens security processes. Business leaders can then better accelerate digital transformation initiatives with confidence because when users, data and applications are protected, they can get back to growing the business.
Benefits of Threat Detection & Response
With a comprehensive extended detection and response solution, business leaders will have the peace of mind knowing all systems are protected and under control.
Granular Visibility: Allows for full visibility across systems, including Cloud and on-premise.
Improved Prevention Capabilities: Allows for continuous monitoring and automated response, which can help deter a threat when it is detected.
Greater Control: Allows for the ability to blacklist and whitelist incoming traffic. This ensures that only authenticated users are allowed to access your system.
Better Productivity: Allows for centralization that reduces the number of alerts and increases the accuracy of the alerts.
Effective Response: Allows for tracing an attack path and then reconstructing the attacker's modes and actions.
Which Threat Detection & Threat Remediation Solution is Right for You?
Hired professionals perform detection and response on an organization's systems, often with the use of EDR and NDR tools. MDR is a logical option for businesses that do not have the in-house resources to cover all the bases for detection and response. Let us help choose the best option. We're here to set up your plan for the future today.